One classic cocktail that is making a comeback since a few years is the Bloody Mary. Although it's called the ultimate brunch cocktail we think it goes well at practically every time of the day. And do you know what makes this classic even better? A few drops of hot sauce. Another reason why we absolutely love it! Today we are telling you how to make the perfect Spicy Bloody Mary.
Ingredients Spicy Bloody Mary
150 ml Quality Tomato juice
60 ml Vodka
A few splashes of Raijmakers Heetmakers Tranquilizer hot sauce
Worcestershire sauce
1 Pickle
A couple of Olives
2 strips of Smoked Bacon
1 Celery Stalk (with leaf)
1 teaspoon of Horse Radish
1 slice of Lemon
Cajun Spices
Pepper & Salt (to own preference)
Instructions for the Spicy Bloody Mary
The first thing you are going to do is take three glasses: 1 glass in which you are going to serve the cocktail and 2 glasses to make the cocktail mix. Now we are going to prepare the serving glass and give it a a nice cajun and salty rim. How? Moist the rim of the glass with a slice of lemon and put the rim into the mix of cajun spices and salt.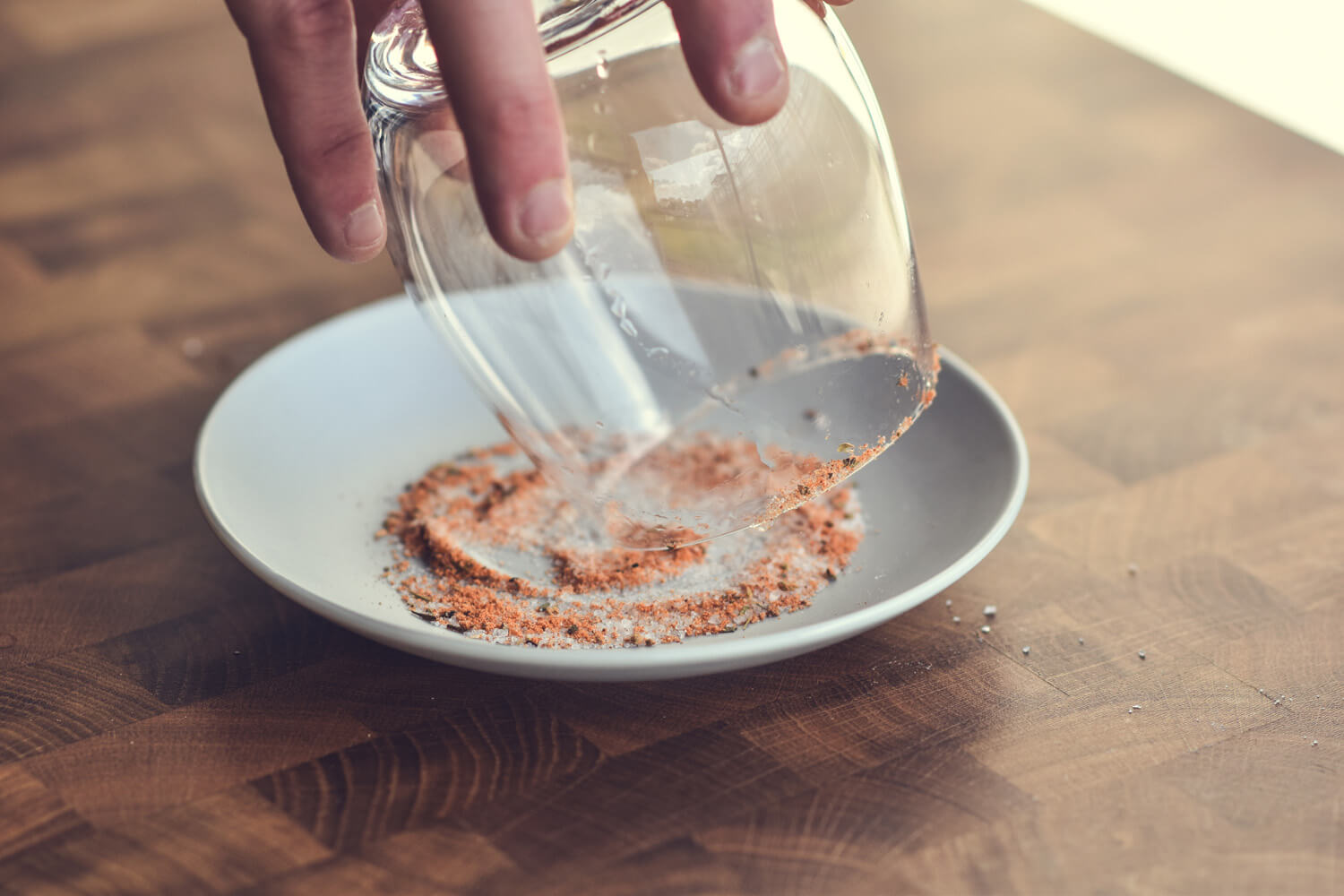 Now the serving glass is prepared take one of the other two glasses and throw in the horseradish, Raijmakers Heetmakers Tranquilizer hot sauce, Worcestershire sauce, cajun spices, pepper and salt.
After doing this you can throw in the Vodka and Tomato Juice. Also squeeze some of the lemon juice into your glass.
The next thing we are going to do is cool down the mix that you have just made. We like to do this by taking the second glass which needs to be filled with ice cubes. Now you have one glass with the bloody mary mix in it and one glass filled with ice cubes. Toss the drink between the two glassed a couple of times. After the mix is cooled down, you can throw the drink – including the ice cubes – into the serving glass.
Now you can let your creativity do it's thing and start garnishing your Spicy Bloody Mary. We chose to use a celery stalk, some olives, pickles and – last but not least – two strips of thick cut and smoked bacon. Take a bite of the bacon between sips. It's the perfect combo for a lovely summer BBQ!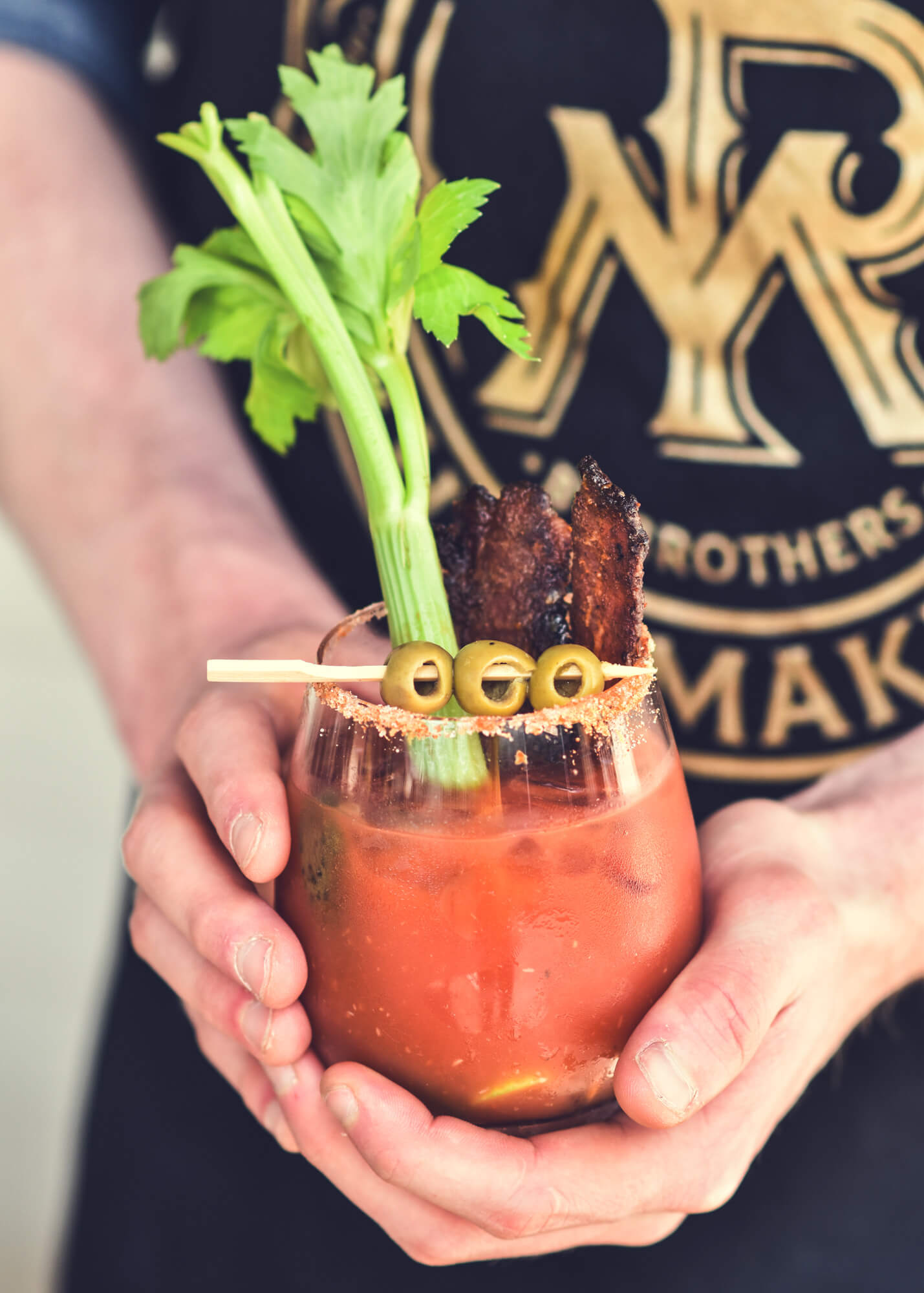 There you go. This is our Spicy Bloody Mary with Raijmakers Heetmakers hot sauce. If you want it even more spicy, you can even use our Brain Buzzer hot sauce with Carolina Reaper.